Conference Overview
The 7th International Conference to be hosted by Strathclyde Business School and the Centre for Financial Regulation and Innovation (CFRI), in Glasgow during 1-3 June, 2017. The conference will be under the auspices of the Financial Engineering & Banking Society, a non-profit research society, aiming towards the promotion of decision making approaches in the fields of finance, financial engineering and banking.
The conference theme is "Financial Markets, Innovation and Regulation" and will cover a wide range of topics related to financial innovation and technology, financial regulation, financial engineering, bank governance, and financial markets, including but not limited to:
Innovation and regulation
The emergence of FinTech
Blockchain clearing
FinTech and financial stability
Asset pricing and portfolio valuation
Clearing houses, CCP
Capital adequacy and requirements
Risk measures and stress testing: regulations, measurement and test
Credit counterparty risk, CVA
The legal context and "post-market" activities
Financial vulnerability
Corporate Finance
The dedicated mobile phone app is now available for Apple and Android mobile phones. You can download the app now by following the links below or by searching for "FEBS conf".
Android - https://play.google.com/store/apps/details?id=com.pocketleap.febsconf
iOS - https://itunes.apple.com/us/app/febs-conf/id1237647679
Keynote Speakers: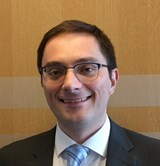 Matteo Aquilina, Financial Conduct Authority (FCA), Manager, Chief Economist's Department. Matteo manages a team of economists who deal with issues in wholesale financial markets and provide advice to a number of departments within the FCA. Matteo's recent work has focussed on liquidity in corporate bond markets, high frequency trading, dark pools and market based finance.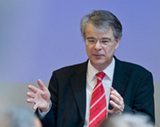 Jonathan Crook is a Professor of Business Economics and Director of Research at the University of Edinburgh Business School. He is Joint Editor of the Operational Research Society. Studied Economics at Lancaster and Cardiff. Has been a Visiting Fulbright Postdoctoral Research Scholar, McIntyre School of Commerce, University of Virginia, USA, a Visiting Fellow, University of Warwick, UK and a Visiting Fellow, European University Institute, Florence. He is a Fellow of Financial Institutions Center, Wharton School, University of Pennsylvania, an External Research Fellow of the Centre for Finance, Credit and Macroeconomics at the University of Nottingham and has been Elected a Fellow of the Royal Society of Edinburgh.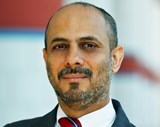 Raghavendra Rau, Sir Evelyn de Rothschild Professor of Finance at Cambridge Judge Business School; past president of the European Finance Association; Head of the School's Finance & Accounting subject group; Director (Research) of the Cambridge Centre for Alternative Finance (CCAF); and a member of the Cambridge Corporate Governance Network (CCGN).
Special Issues:
The European Journal of Finance: "Innovation and financial markets"
We are pleased to invite you to submit your paper for consideration for a special issue of The European Journal of Finance with the theme "Innovation and financial markets". This is to be based on papers which were presented at the 7th Financial Engineering and Banking Society (FEBS) International Meeting which took place from 1st to 3rd June 2017 at the University of Strathclyde. All papers will be double blind refereed in the usual way. Authors should submit their work to via the journal's website http://mc.manuscriptcentral.com/rejf 
The opening date for the special issue is 4th September 2017. Please do not submit for the special issue before that date. The closing date for submissions is 1st October 2017.
Authors are reminded that submitted papers must comply with the format specified in the notes for authors on the European Journal of Finance website (http://www.tandf.co.uk/journals/authors/rejfauth.asp) that there is a submission fee of £125. 00.  Submitted articles should be consistent with the aims and scope of the journal.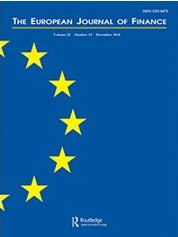 Journal of Operational Research Society: "Computational approaches and data analytics in financial services"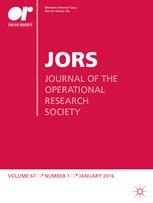 Deadline for submission: August 15, 2017.

This special issue aims to cover all recent advances in the theory and practice of Computational approaches and data analytics in financial services. This special issue is open to all researchers of this area. Papers presented at 7th International Conference of the Financial Engineering & Banking Society, held in Glasgow, 1-3 June 2017, may be submitted as may other papers not presented at the conference.
For full details on how to submit your work to the JORS special issue follow this link. 
Conference registration:
Please register for the conference here.
Conference registration deadline:
The conference registration deadline is on 24 May 2017.